Save Water!
Posted on 11/11/2022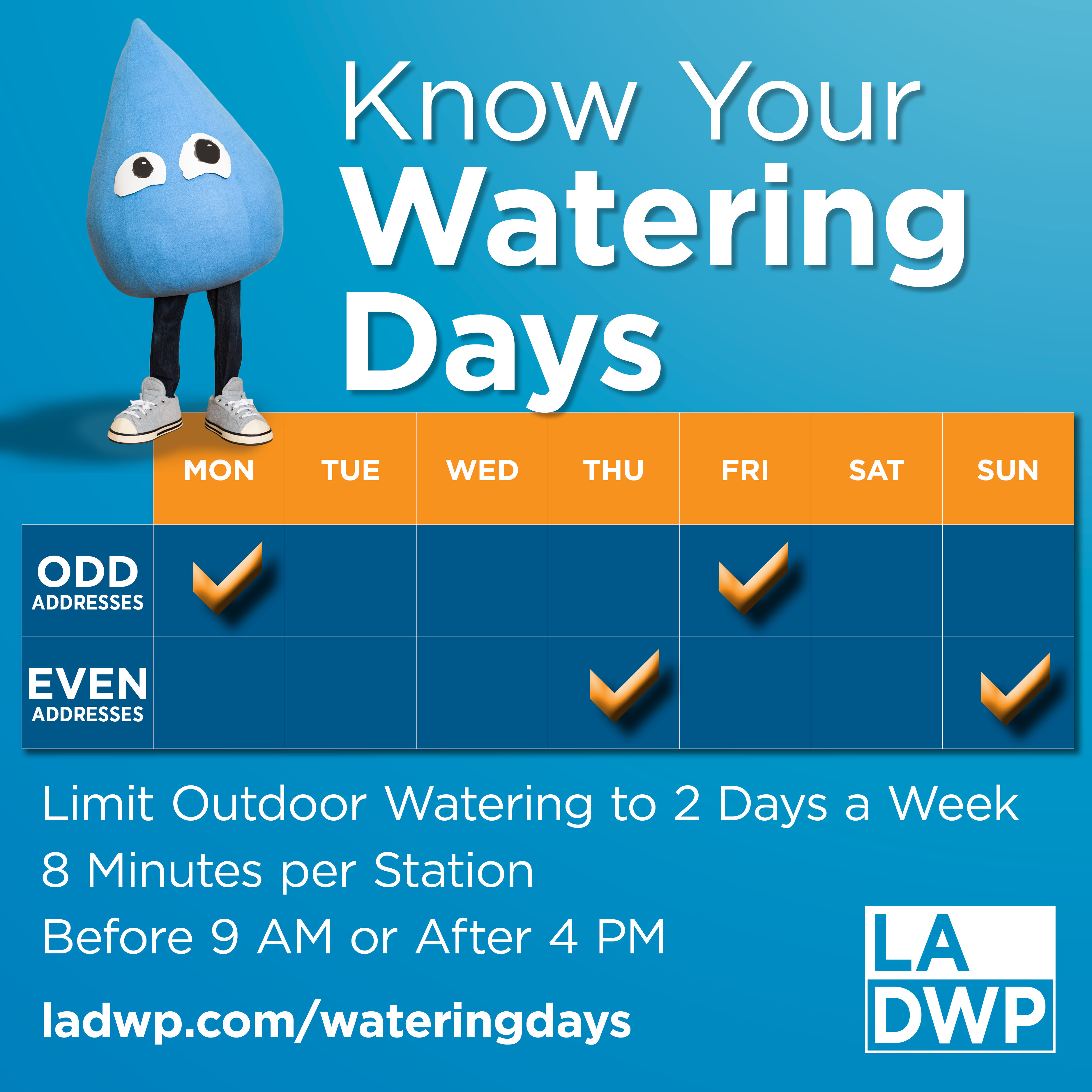 2022 is our third consecutive year of drought. Mayor Garcetti has announced that the Los Angeles Department of Water and Power (LADWP) will move to Phase 3 of its emergency water conservation plan. If you're a LADWP customer, you'll need to cut the amount of outdoor watering days from three, down to two. LADWP is also asking customers to reduce their per person use by seven gallons a day, which is the equivalent of reducing showering time by four minutes, or shutting the faucet off during a 2-minute tooth brushing cycle and 5-minute shaving cycle.
This is a good time to check your sprinkler system - is the controller set for the correct days and times? Is water running into the street due to broken or mis-aligned sprinkler heads? Remember this not only wastes water but can lead to pooling and providing breeding grounds for mosquitos.